Since its beginnings in PE pipe in 1959, Worldpoly has pioneered the HDPE pipe industry, continuously introducing innovative products and solutions. Today its' flagship welding machines, the PolyForce630i Tracked and PolyForce1000i Tracked truly stand out as high-performance poly welding machines taking operations to the next level.
Superior Tracked Fusion Machines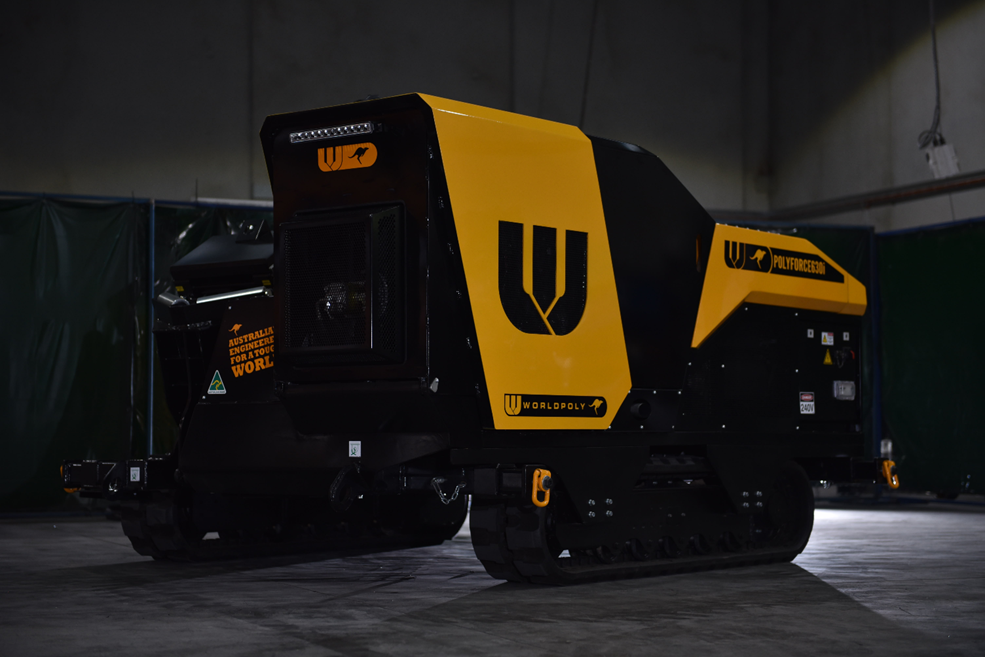 The team at Worldpoly love to push the boundaries of the HDPE pipe fusion industry, as the PolyForce Tracked Fusion Machines exemplify. Their superior design and Australian engineering enable exceptional performance in any test of time or environment.
Whether used in mining, water, Irrigation, sewage or gas sectors, its adaptability and versatility have set new industry standards:
Safety: PolyForce Tracked machines have been designed and constructed in Australia with full respect to this country's high levels of OH&S.
High-performance: Manufactured and engineered in Australia, the PolyForce Tracked machines are designed to deliver best performance in any terrain and ambient conditions.
Unrivalled power and output: With an impressive runtime thanks to their low-noise 1800 RPM Yanmar 4-cylinder engines, PolyForce Tracked machines ensure efficient fusion operation around the clock' for you and your team.
Reliability and durability: Featuring a high-strength chassis and the widest tracks, the PolyForce Tracked machines can easily navigate any terrain. Every part and manufacturing element is guaranteed by Worldpoly, promising reliable and long-lasting operation.
Advanced technology: An automatic program provides the required welding parameters, and data logs what's happened, offering both manual and automatic weld modes for ultimate flexibility.
Improvise, Adapt and Overcome Poly Welding Issues
Worldpoly's journey is characterised by dedication, innovation, and an unwavering commitment to quality. A highly experienced service team ensures each machine and its' operation are supported to the maximum, truly becoming a part of the operations as opposed to merely a supplier.
A client welding in open-cut pits in the Pilbara (WA, Australia) had recently encountered overheating butt-welding machines with temperatures in the open cut reaching close to 60 degrees Celsius. This increase in temperature caused every other poly welding machine to overheat, so our team saw this as an opportunity to innovate and within weeks engineered a new hydraulic fan cooling system. This groundbreaking feature is now implemented in all future PolyForce units and was also retro fitted to win the battle against overheating butt-welding machinery, keeping our clients in operation.

Learn how to how to Solve Over Heating Butt Welding Machines | Worldpoly
PolyForce Tracked Fusion Machine Reviews
At Worldpoly we rely on the trust and partnership of industry professionals, who speak for the performance, reliability and capabilities of our machinery. The PolyForce series continues to exceed client expectations, and here at Worldpoly our team continues to innovate the poly pipe industry.
PolyForce 630i Tracked Review
"We have been a long term customer of Worldpoly & were excited when we had the opportunity to buy our first Australian built high pressure machine, the 630i. Our staff & clients were all very impressed of the machines capabilities. It is easy to use & has had minimal downtime. This machine is so valuable to us, that we decided to buy another one. Worldpoly staff have been amazing to deal with and efficient with any maintenance & enquiries. Highly recommend this machine."
– Tom Lynch
Leaving a Global Footprint in the Poly Pipe Industry
The PolyForce630i Tracked Fusion Machine's remarkable performance across various geographical regions underscores its durability and reliability. Its global success reflects the trust industry professionals place in Worldpoly's pipe fusion solutions, solidifying its lasting impact on the industry. Thanks to the years of R&D not to mention Worldpolys' 60+ years in the industry, the PolyForce630i tracked is a landmark in butt welding operations.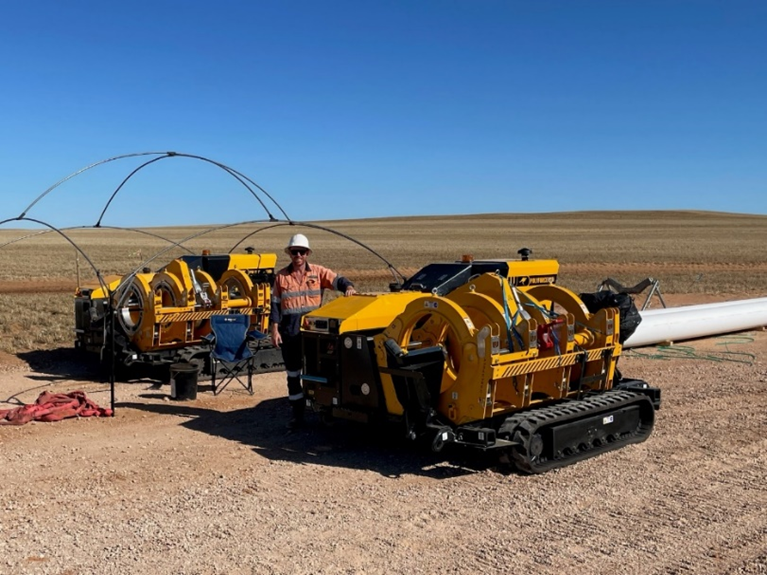 The Future of Worldpoly and their PolyForce Tracked Fusion Machines
Looking ahead, Worldpoly stays dedicated to keeping a leading role in the pipe fusion industry. The company's focus on innovation drives the introduction of new features and products designed to enhance efficiency, increase durability, and meet the evolving needs of a global clientele.
Worldpoly's steadfast dedication ensures that the PolyForce Tracked fusion Machines will continue to make a significant global impact, whilst also delivering what it does best, bloody brilliant poly welding.
You may also be interested in