OUR COMPANY
Worldpoly is a 3rd generation Australian owned and operated family business which designs, manufactures, services & exports HDPE pipe welding equipment, as well as being a global HDPE operator trainer. The company is owned by Rob Hall who's father was the first person to produce PE pipe in the Southern Hemisphere in 1959.
Rob spent 10 years working with his father, and then became majority Australian partner with von Roll Ag Switzerland, coinventor of HDPE electrofusion. Through acquisition von Roll Hall became Wavin Hall, Australias' Wavin Licensee for 8 years, and was then sold to Georg Fischer in 1999.
Since then Worldpoly has developed clients in 120 countries, supplied PE pipe welding equipment to the four corners of the earth, and has won numerous prestigious export & technology development awards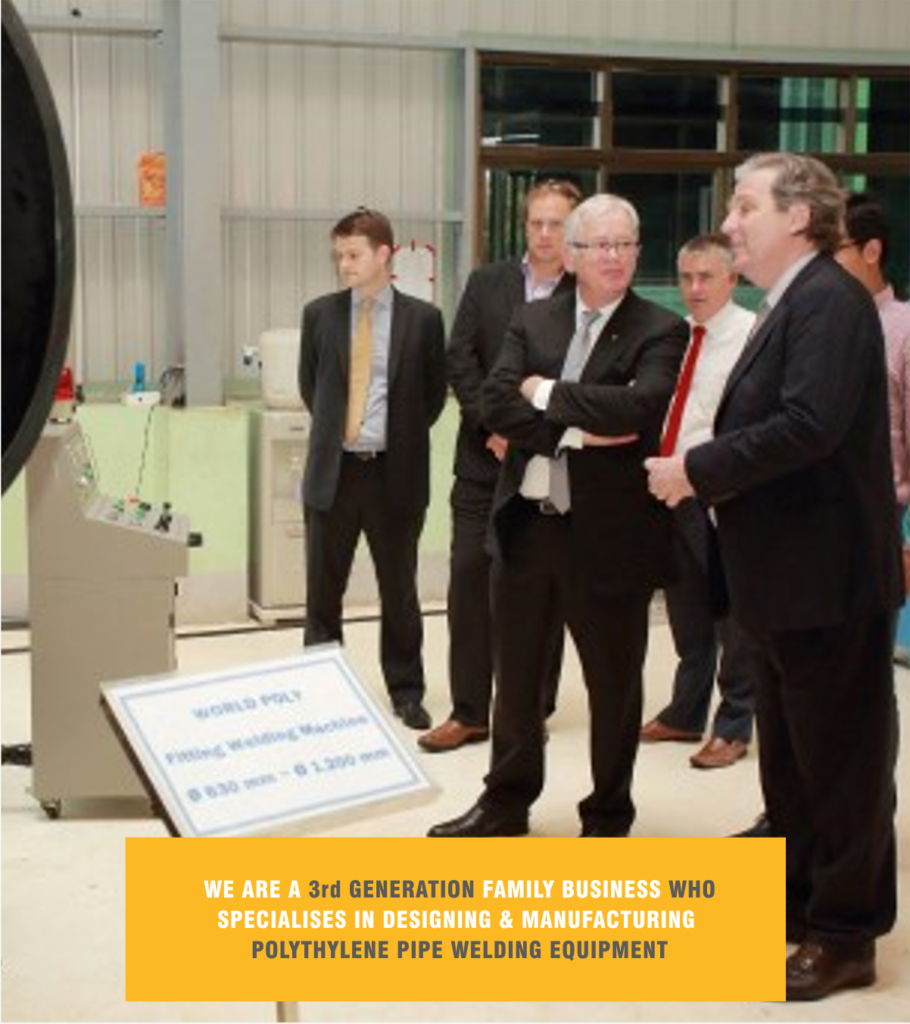 Our Poly Pipe History



Not only do we manufacture and supply some of the best PE welding machinery on the market, we also offer international training and advice – so you know you've got on-ground support to ensure a premium outcome, every time, everywhere.