Australian owned and run 3rd generation family business Worldpoly is amongst 38 of Australia's leading technology companies short listed into the Australian Technologies Competition (ATC) for 2016.
The company's PolyForce high density polyethylene pipe (HDPE) welding technology was nominated for both the Energy Resources Award & Mining Technologies Award, and this is the first time the business has been involved with the ATC awards.
The Australian Made & Designed PolyForce technology provides automated, safe and consistent welding of HDPE pipe systems using current technology hydraulics developed in collaboration with Bosch Rexroth, mine spec electronic controls & safety features, and an operator friendly, tough & super productive design.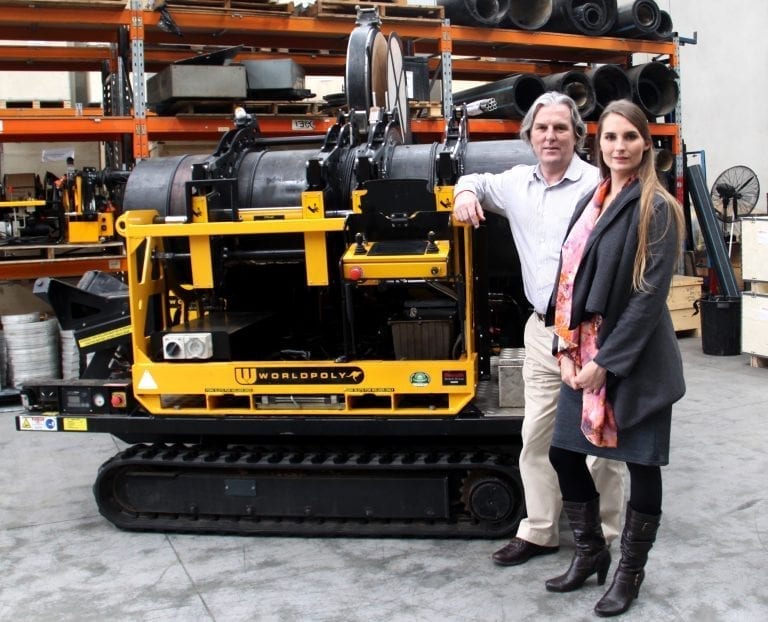 Worldpoly are in the company of an exceptional group of Australian companies who are taking world leading innovation to global markets in fields as varied as energy, manufacturing, food & agritech, mining, medtech & pharma, cyber security and smart cities.
The subcategories of awards include:
• Australian Technology Company of the Year
• Advanced Manufacturing Award
• Cyber Security Award
• Energy Resources Award
• Food & Agribusiness Award
• Global Development Award
• Medtech & Pharma Award
• Mining Technologies Award
• New Energy Award
• Smart Cities Award
• Social Entrepreneurs
Now in its sixth year, the ATC finds, mentors and develops Australia's best technology companies with the greatest global potential. The judging panel this year includes some of the country's leading experts in commercialisation, finance, intellectual property and technology development from companies such as Deloitte, Bird&Bird and FB Rice.
2016's entrants have jointly spent $190 million to date developing their technologies and have over 600 employees. Whilst many of the Semi Finalists such as Worldpoly are already selling solutions, they are jointly seeking an additional $80m to bring all the solutions to market.
"This year we have partnered with the Federal Government's Industry Growth Centres to identify and work with technologies from the Government's priority sectors ", explained John O'Brien, the competition organiser. "The Semi Finalists will have unmatched profiling opportunities with industry that will help them get to market and realise their potential in Australia and globally."
Other supporters and partners on the 2016 program include The NSW Department of Industry, National Energy and Resources Australia (NERA) and industry associations including AustMine, AusBiotech, AMTIL and the Facilities Management Association are amongst the partners supporting this years shortlisted companies.
"We are thrilled to see so many amazing companies with their eyes firmly set on global markets. We receive incredible feedback on the value of this program and it is always a privilege to work with so many talented entrepreneurs," O'Brien added.
Winners will be announced at a Gala Awards Dinner in Sydney on 2 November.
For further information on the Australian Technologies Competition visit www.austechcomp.com