Worldpoly355 – 110mm
Introducing the Worldpoly355, a game-changing machine that redefines efficiency and affordability in the welding industry. Boasting an impressive operating range of 355mm – 110mm, this versatile device offers a wallet-friendly solution that caters to the needs of both contractors and operators.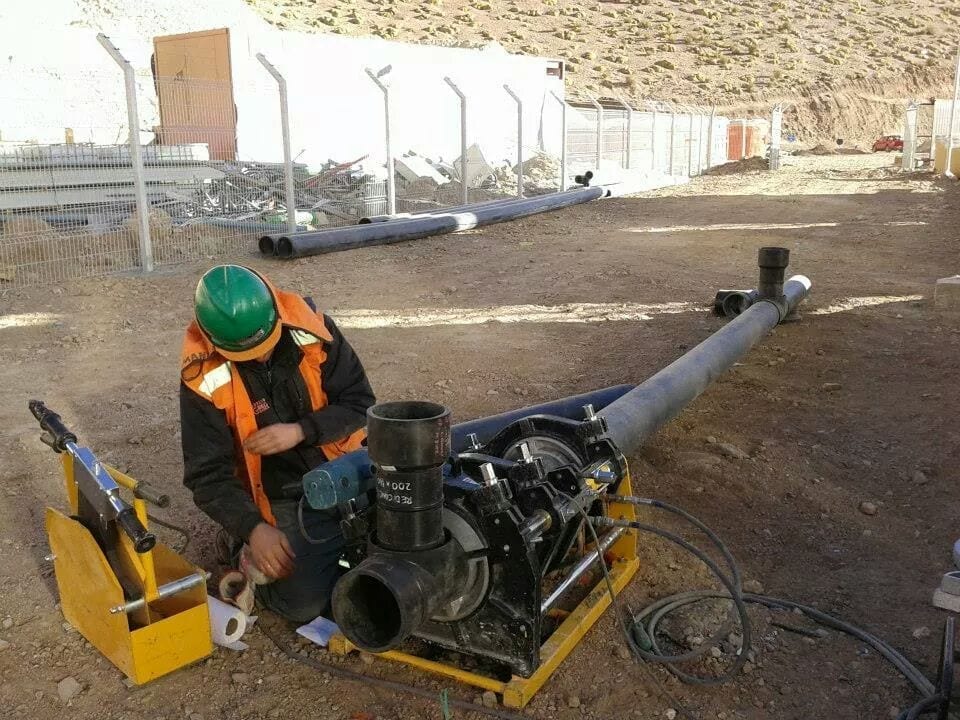 The Worldpoly355 stands out for its wide welding range, allowing for seamless execution of various welding projects. From large-scale industrial applications to intricate tasks, this machine adapts effortlessly, making it a go-to choice for professionals across the board. Its solid build ensures robustness and reliability, guaranteeing exceptional performance even in demanding environments.
2-Year Warranty
When you invest in the Worldpoly355, you can rest assured that you're not just acquiring a superior machine but also gaining access to Worldpoly's renowned support system. This includes a comprehensive package of benefits that have become synonymous with the brand. A 2-year warranty provides peace of mind, safeguarding your investment against unforeseen circumstances. The inclusion of selected spare parts minimizes downtime, allowing you to maintain uninterrupted productivity. Moreover, Worldpoly's round-the-clock customer service ensures that assistance is always at your fingertips, offering timely solutions and guidance whenever you need it.
The Worldpoly355 is more than just a welding machine—its an accumulation of over 60+ years of experience in the PE pipe industry. Featuring affordability, expansive welding range, and exceptional support, on challenging projects and meet deadlines with ease.