Trouble in poly paradise
MAS MISR are a large-scale butt welding/engineering contractor. A couple of years ago, they purchased a Worldpoly2000 Hydra butt welding machine for a key project in El Arish on the Egyptian Senai Peninsular. After the project's success, the machine was put into storage for more than a year, however, after recently receiving a new project for a pipe diameter of 1400mm, the machine was dispatched to Abu Simbel with no diagnostics/testing. Arriving on site Thursday night (AEST), operators discovered a PLC error, which meant the machine could not weld. With no internet connection or data service in a remote location, operators first attempted an intermittent connection to troubleshoot. Failing this, a new plan was needed to connect the team to Cairo and Worldpoly Australia.
Troubleshooting from over 13,000km away
With operators stuck and unable to weld, the team agreed to load the machine, including a generator, for transport to the nearest telecommunications tower in Abu Simbel, where a tense situation was heightened by military presence as the location borders Sudan.
Troubleshooting began immediately at the remote location, with success soon putting the machine into service.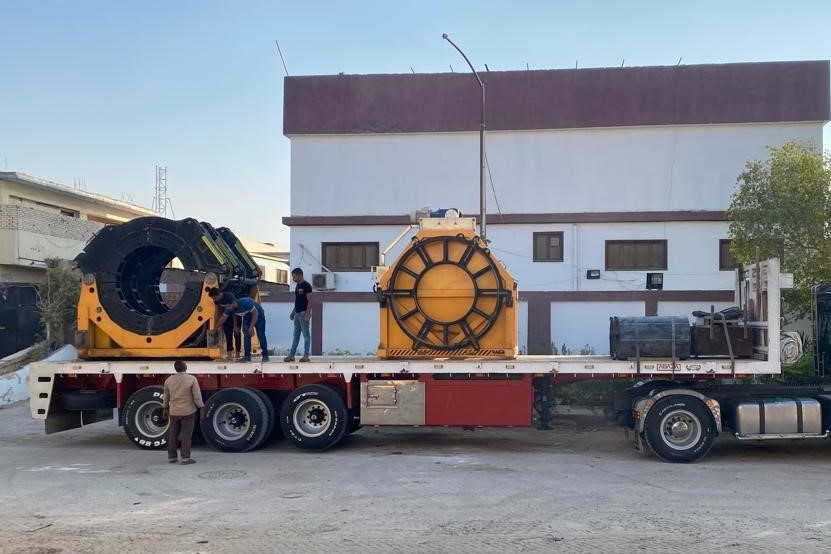 A technical support and service partnership
Worldpoly have always committed their expertise and resources to add value to butt fusion operations. The technical support and assistance provided by the team at challenging hours and circumstances is just one example of many. With the project back on schedule, Head of Operations Mr. Ashraf shared some comments on the situation.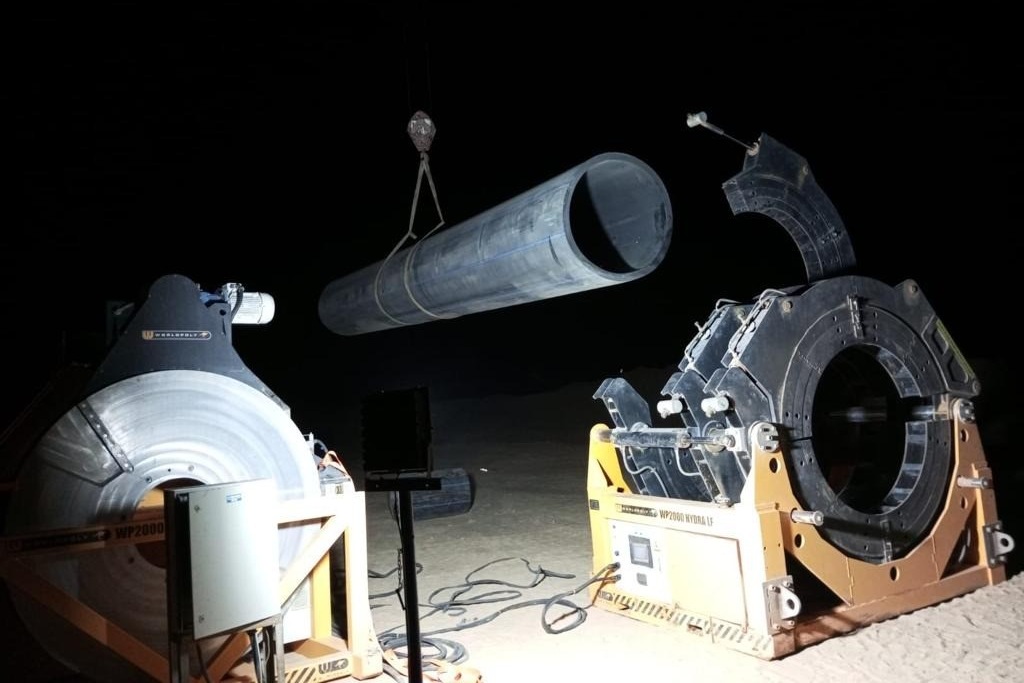 "The kind of service we got from Worldpoly in the critical time is invaluable, no other machine supplier would be able to compete for that. Although mistakes were made with not checking the machine at the time of dispatch, that did not raise a subject or stop Worldpoly from supporting through the weekend. Thank you to Worldpoly Team and their respect for customers."

Mr. Ashraf – Head of Operations at MAS MISR
Worldpoly is committed to ensuring operators are equipped with machinery that is supported anywhere in the world.
Please contact us if you need more information.
You may also be interested in