The survival of many comes down to the availability of potable water. Recognizing the urgency to address the significant leakage plaguing the existing pipe system, Calédonienne des Eaux turned to the expertise of Worldpoly. In response, Worldpoly provided a range of state-of-the-art butt welding machines, including the 160mm, 250mm, and 315mm models, along with the invaluable support of their technical manager, who established a comprehensive training facility on-site.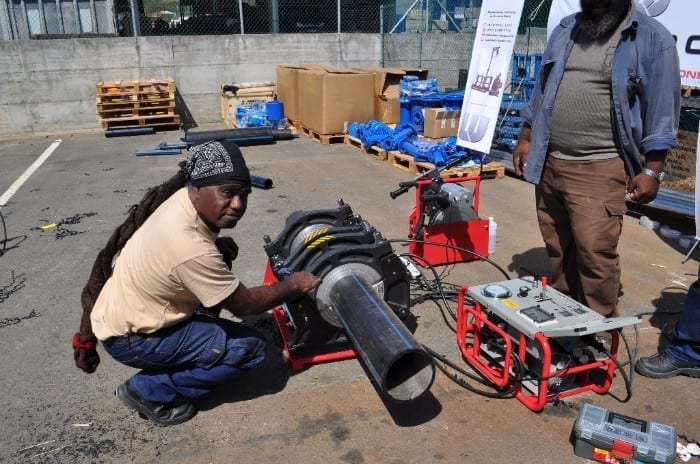 Our cutting-edge equipment and the rigorous training resulted in a fully welded system that effectively eliminated water losses in replaced sections, instilling a newfound confidence in the authorities. With the success of this endeavor, a decision was made to replace all water pipes within the system, ensuring a sustainable and efficient water distribution network for the islands.
The General Manager of Calédonienne des Eaux expressed utmost satisfaction, stating, "The equipment provided by Worldpoly has been faultless, but it is the training, support, and advice that truly delivered the greatest value." Worldpoly's commitment to customer success and their unwavering dedication to providing comprehensive solutions have proved instrumental in addressing the water management challenges faced by the islands.
With the combination of cutting-edge technology, expert guidance, and unparalleled support from Worldpoly, the islands now enjoy a reliable and leak-free water infrastructure. The partnership between Calédonienne des Eaux and Worldpoly stands as a testament to the transformative power of innovation and collaboration in overcoming the most pressing challenges faced by communities across the Pacific.