PolyForce continues to impress
When South Coast Pipelines requested a new PolyForce 630i Tracked including training, the team worked double time. The request was initially received on a Thursday afternoon and subsequently delivered on the same Sunday. This type of commitment speaks volumes for the kind of support Worldpoly customers receive. From the manufacture and distribution of the latest butt welding machinery, to training for all types of poly welding, our team are committed to your operations. Ensuring your operators have the right equipment and knowledge for faster, smarter and better HDPE pipe fusion projects.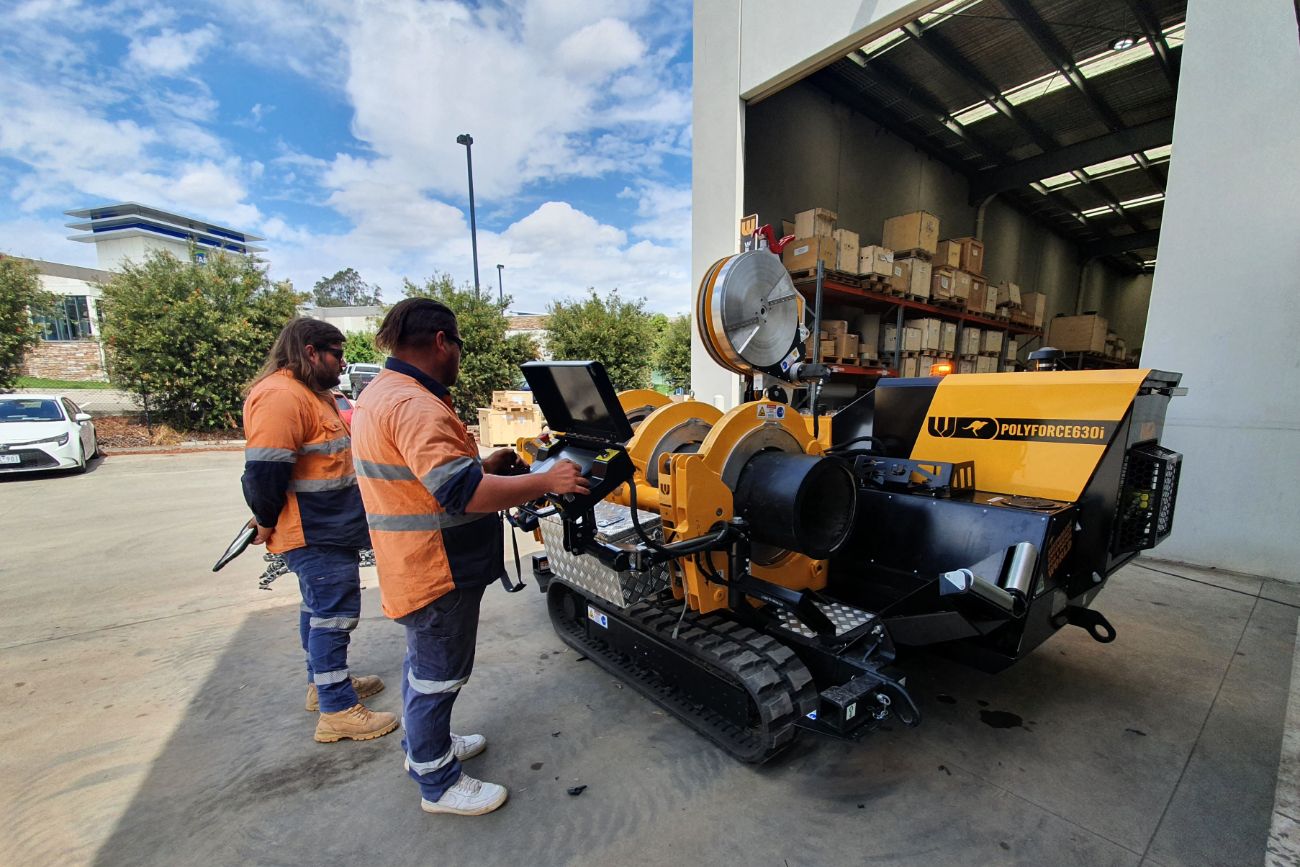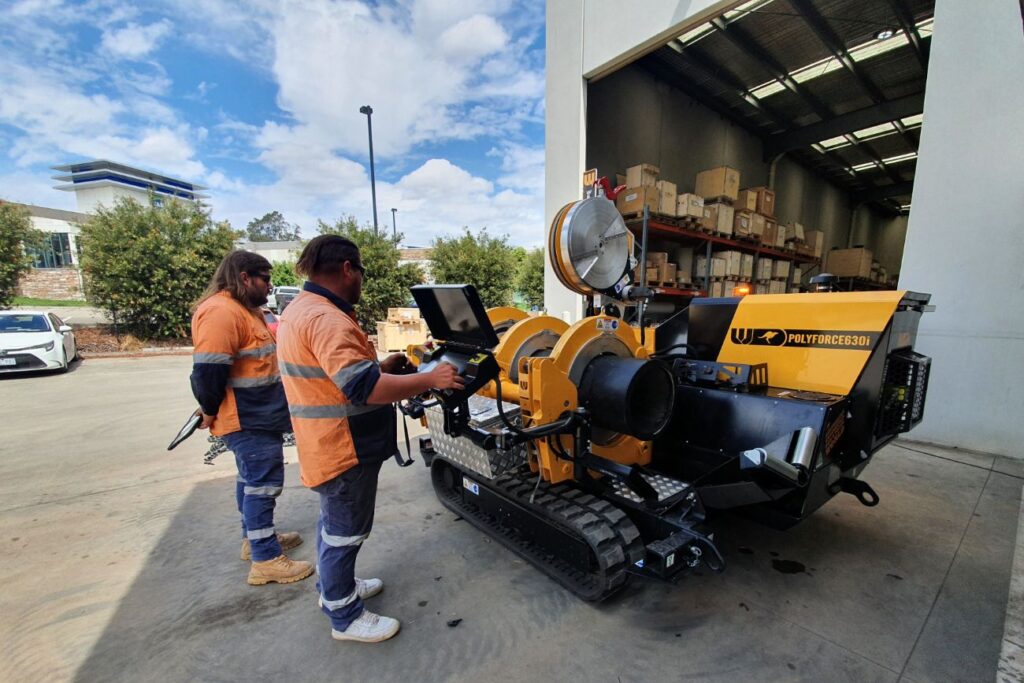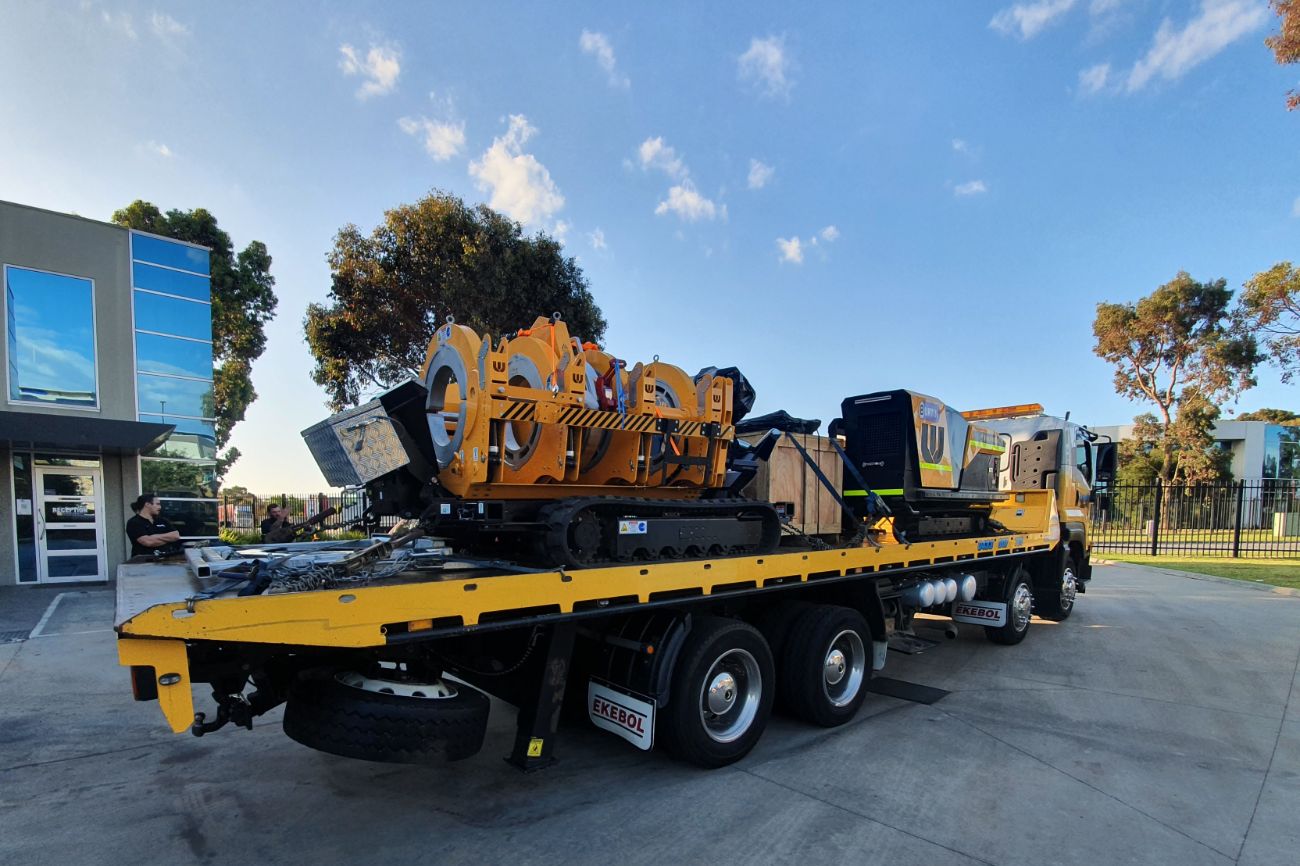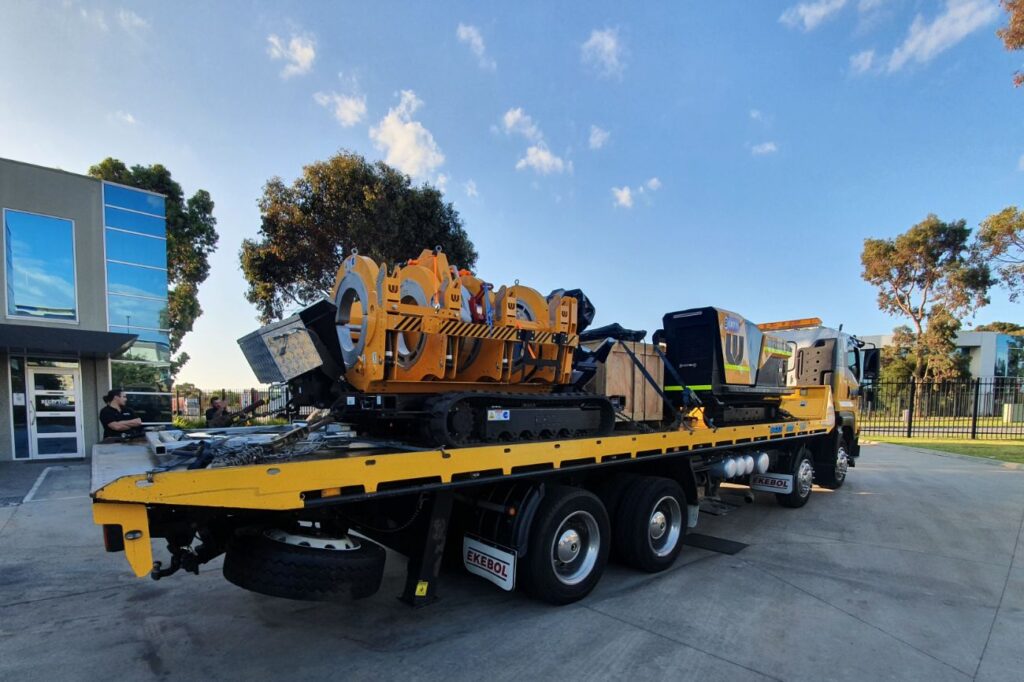 A word from the owners
"It's unreal – it's done everything I've asked of it and more. The operators say that it's really fast and they like giving curry to the other teams who are using the slower opposition machines. Sydney Water are very impressed with the high standard of welds and speed of the machine. The owner is very pleased with Worldpoly's aftersales service – "unbelievably good."

South Coast Pipelines
THE 630i AT A GLANCE
Engineered for tough applications, the PolyForce 630i is born from Worldpolys' 60 years of International PE pipeline experience, completely designed and manufactured in Melbourne. Setting the new industry standard for safety, durability, efficiency and ease-of use. Designed for simple operation, complete control and identical results for every poly weld with the removal of operator variables. Advanced technology offering the fastest, safest and most consistent butt welding machine available. Benefit from low-noise 1800 RPM diesel, on-board data logging and automatic changeover. Great features such as a cordless remote, 3 monitored safety stops, crash protection, high & low pressure welding, local parts availability and handsfree clamping.
Contact our team to discuss a new machine or poly welding training.
You may also be interested in