Client: C2H Piping Services
Location: Mackay, QLD, Australia
Equipment: Worldpoly450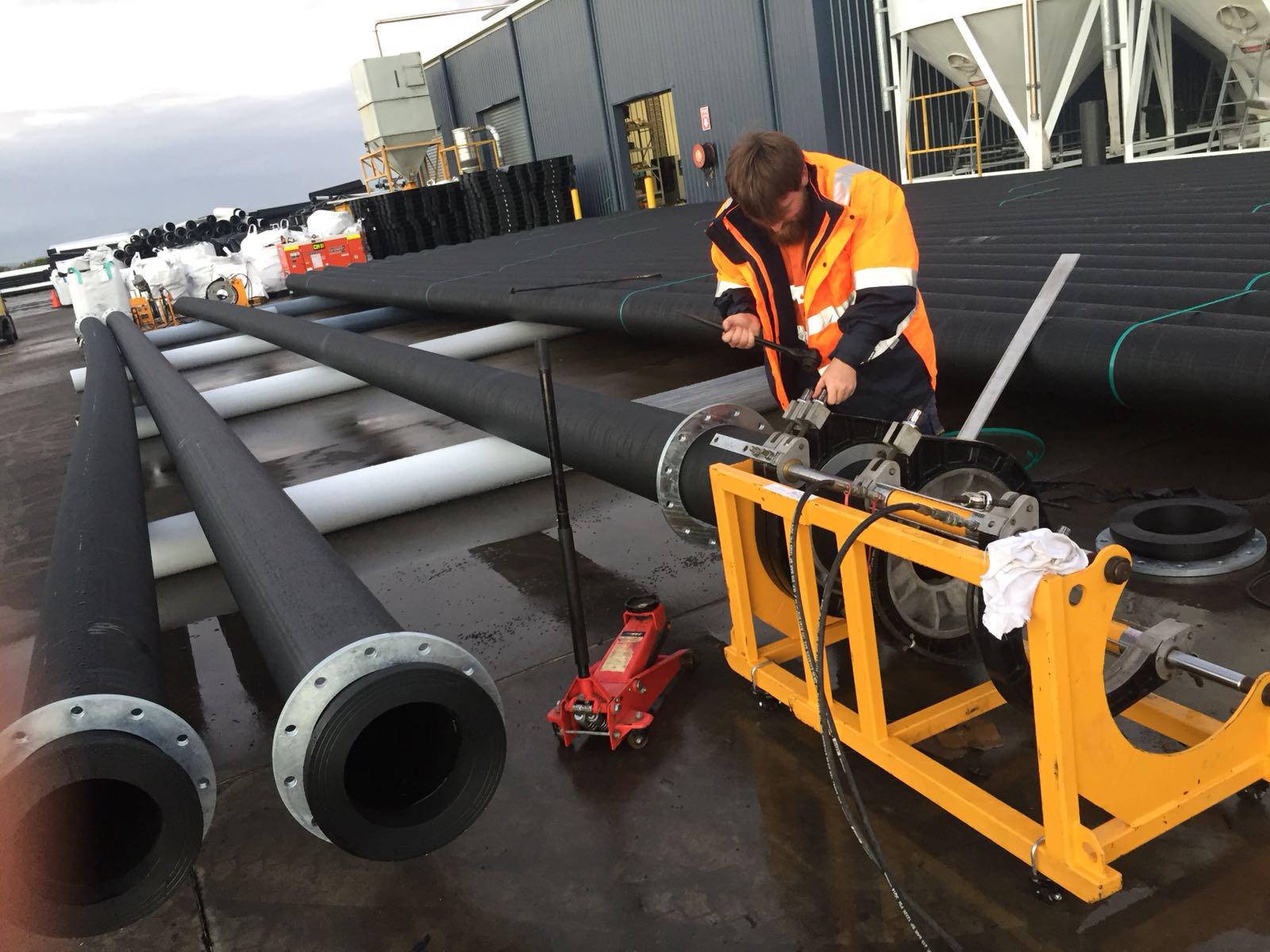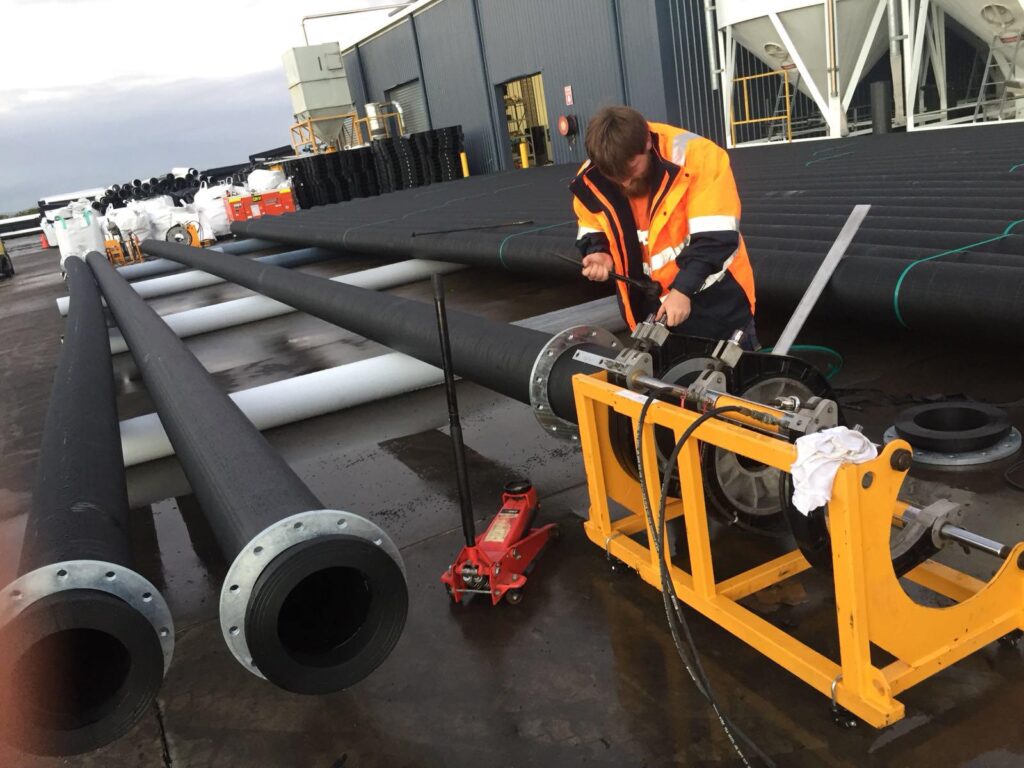 In-house welding for a client is often the most straightforward and cost-effective way to get a job done right.
When a long-time mining customer of C2H Piping Services from the Bowen Basin contacted them for a job involving joining 240x DN355 SDR11 for connection to 11 pumps, they knew that welding this at their Mackay, QLD Australia yard was the best bet.
Using 2x Worldpoly450 High Force butt welders with stub chucks, the job was successfully completed to the client's specifications. High-pressure welding was chosen to safely and significantly reduce the normally lengthy cooling times, and Worldpoly machines were chosen due to their larger ram sizes and robust frame design.
As the in-house forklift was not available on a continuous basis during the project, C2H opted to adapt the welding machines by installing temporary roller wheels on the frame. This allowed the operator to safely pull the machine away from the pipe ends at the completion of each weld. The machine was then rolled away from the finished pipe and on to the pipe with ease.