CompressionFit continues to advance in its ability to replace large-diameter water transmission and sewer force mains. The technology forges ahead in both larger diameter and thicker HDPE walls. All while the mainstay of the method remains constant to deliver expedited project schedules, 92% less excavation and provide a structural Class 5 or Class 6 solution (per ASTM F3508).
Class 6 designation provides an unequaled independent liner. The failing host can continue to deteriorate and disappear as the liner stands alone.
'CompressionFit advances into XXL market to replace water transmission & sewer force mains'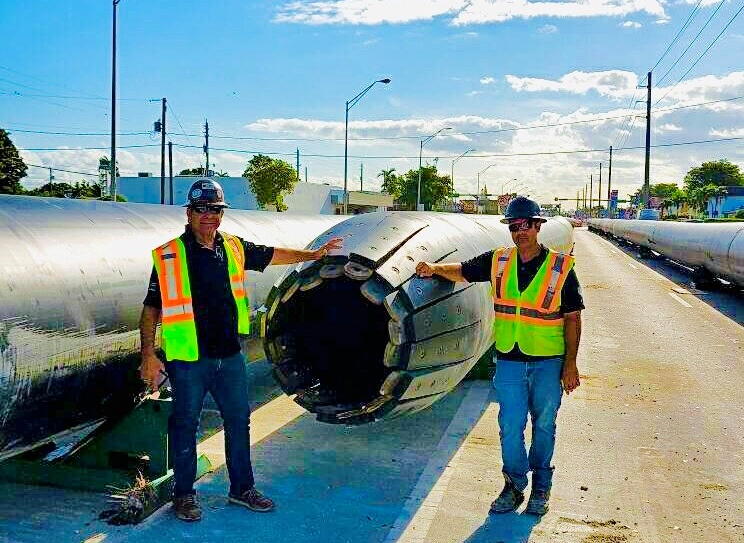 With advancements in polyethylene and pipe extrusion technology, HDPE pipe is now made up to 138-inches with a wall thickness over 6-inches. This allows the CompressionFit and Slip Lining methods the ability to replace water and sewer force mains in any size and pressure class.
Slip Lining, one of the oldest methods in trenchless, replaces a failing large diameter main by installing a smaller sized HDPE pipe. Potential limitations include a reduced cross-sectional area due to installing a smaller sized pipe, thus reducing flow rates and capacity. Hydraulic calculations need to be considered.
For pipeline projects that need to maximize the Internal Diameter, CompressionFit HDPE pipe lining can add value over slip lining. Both methods allow for:
long installation distances averaging 2,000-feet per pull
provide a design life in excess of 100 years
allow for standard connections methods
provides fully structural and load bearing solution (no dependence on host pipe required)
extreme cyclic fatigue resistance
will never corrode in the future
smooth interior wall (C-factor of 150) increases operating efficiencies and lowers operating costs
You may also be interested in