Client: Polyweld Contracting
Location: Huntly, New Zealand
Equipment: PolyRoller1000
Polyweld Contracting in Huntly, New Zealand, is a long time Worldpoly client with a rich history of installing both large and small bore poly for private and government contracts.
One of their latest jobs saw them installing a 1000mm poly welding machine into a container, creating a controlled welding environment. The issue they were then faced with was finding rollers to suit this raised welding height.
Some of the sites they were to work on, especially around Auckland, were quite tight and all of the rollers they had considered simply wouldn't do the job.
Polyweld Contracting contacted Worldpoly to see what solutions we could think of, and the answer was found in our PolyRoller1000's.
Neil Warner of Polyweld Contracting says "We decided on purchasing a set of PolyRollers from Worldpoly and found that they are an excellent solution for our machine. They're stable, easy to set up and adjust as and when required".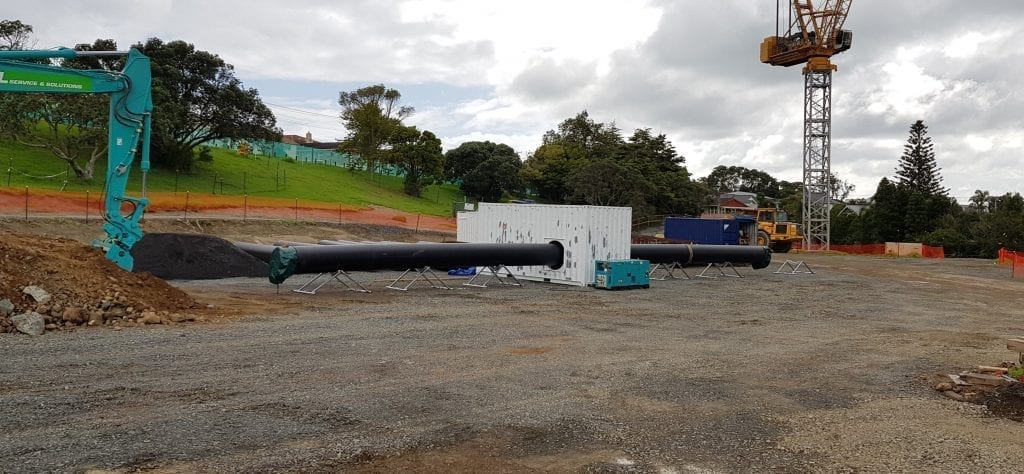 Welding 800mm SDR17 HDPE pipe for the Ryman Narrow Neck Retirement development stormwater outfall in Devonport, Auckland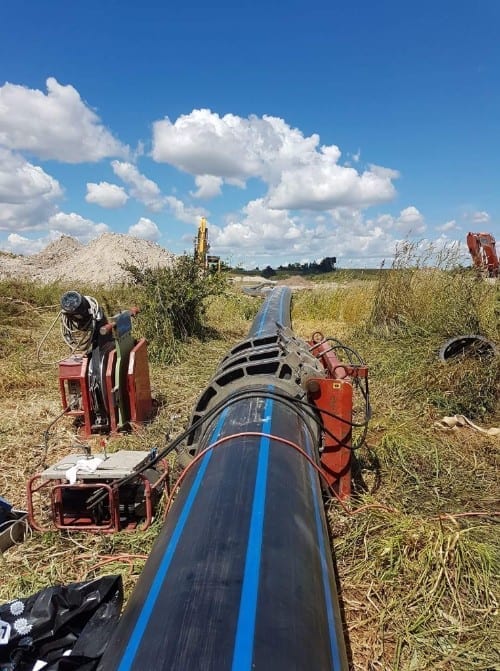 A 12-year-old Worldpoly630 still going strong welding 560mm HDPE pipe for a water main project for the Hamilton City Council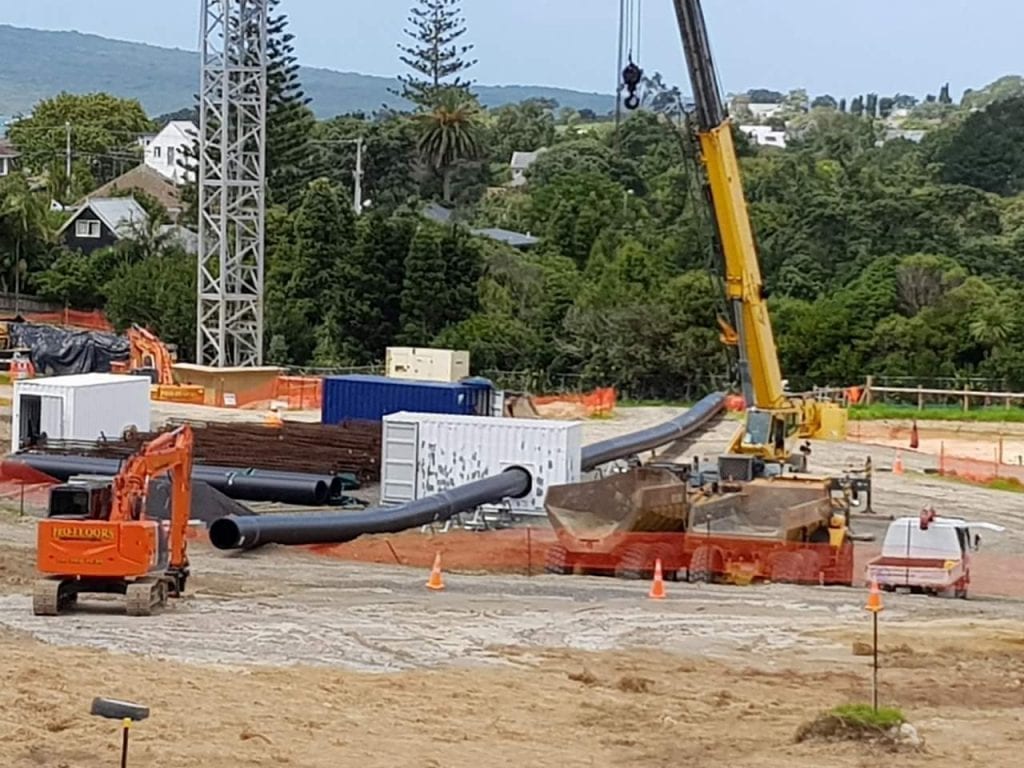 Tying strings together in pairs to feed over the bank in the background.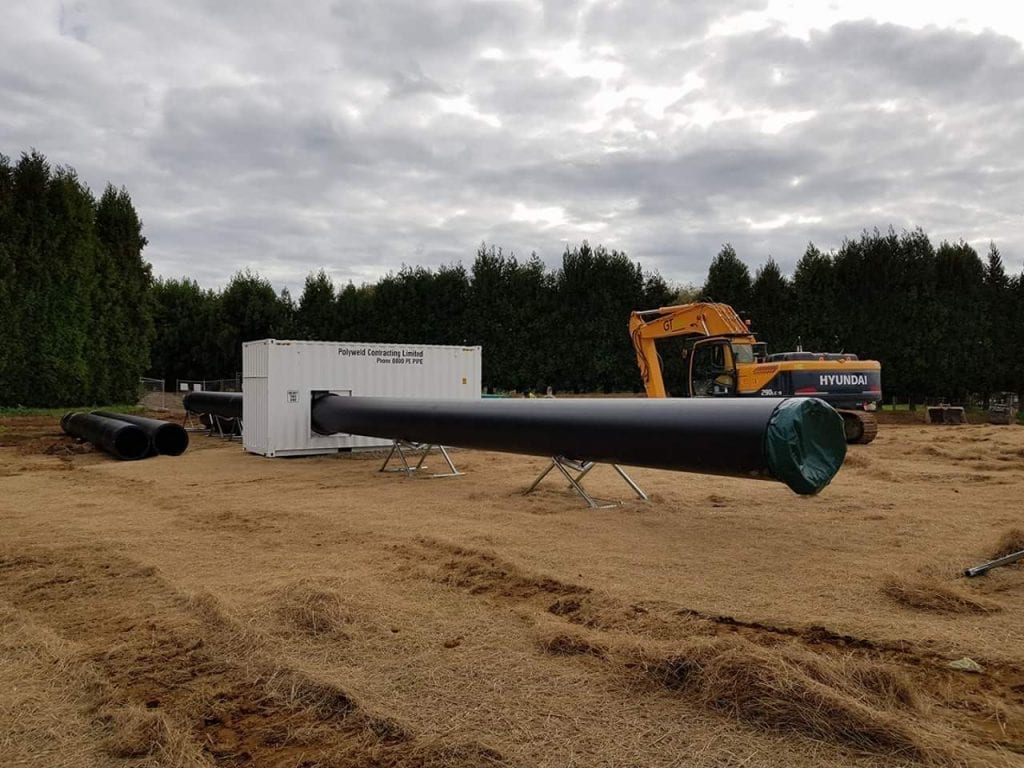 900mm SDR13.6 HDPE pipe being welded and supported by the PolyRoller1000's. This was a stormwater outfall project for the Tauranga City Council, New Zealand.